Real-life miracle stories, plus every episode honors a special "Earth Angel" who's made a difference in the lives of others through extraordinary acts of kindness, bravery and/or generosity of spirit.

Note: Donations go to the host as a token of gratitude for the time and energy it takes to produce and broadcast their show. Your support is greatly appreciated.



Please
contact us
to submit a brief recount of your miracle, or tell us about an "Earth Angel" in your life you would like us to recognize on the show.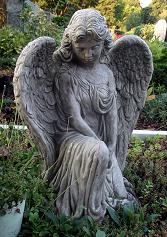 N E T - V I D E O  S H O W  L I S T I N G

Attend live online or watch the video recordings. Every show somebody in the audience wins a prize!