If you've got talent and a webcam, YOU can be in the Open Mic lineup! Performances can be pre-recorded and

submitted 3-days prior to the event, or live from your home or other location where you won't have any interruptions.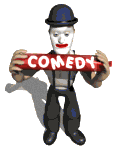 Entertainment Videos, Interviews, and Live Performances



This social event includes a Guest Speaker

(it's all about love and romance), and

everybody gets to play "Meet Your Match".

"Dearly Departed"...      "Psychic Revelations"...      "It's In The Stars...

Every month on Intuitive Nite we feature a special guest who provides a group reading, plus,

members of the audience (and the CWBN) are selected for individual mini-readings.

Please contact us from the link at the bottom of any page to submit a video performance link or sign up to perform live via webcam!

You could find the ONE for YOU!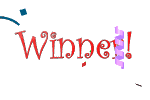 Dates and times to be announced.

  Play the "Wake Up" Game...

If you like Bingo, you're going

to love playing Wake Up!