Click on any event below to learn more and attend...

Virtual Events are always offered FREE courtesy of C.S.ONE!

Participants will always have the opportunity to share what they have experienced. To maintain the integrity of the Circle, what is shared in the Circle stays in the Circle.

During our events there will be opportunities to do energy work and journey within. Never participate in any experience if you're feeling apprehensive. Always journey responsibly by calling in your own guides and gatekeepers, and ground yourself (fully return) at the conclusion of your experience. C.S.ONE, CyberCOM and CyberWaves are not responsible or liable for any issues or circumstances that arise from your attendance and/or participation.

- ABOUT THE SOUL STIRRING EVENTS -

The events are EXPERIENTIAL and should not be attended while driving or involved in other activities. This is an opportunity for you to take some time for yourself to completely relax and rejuvenate.

All events are experiencial and interactive. Following every event is an optional social on CyberCOM!

(Cell phones and other handheld devices cannot access the virtual environments.)

To participate you'll need a computer with Internet access, and a phone.


"Psychic Revelations", "Dearly Departed"

and "It's In The Stars"!

Like playing Bingo? You're

going to love playing "Wake Up"!

Play "Meet Your Match"...

You could find the ONE for YOU!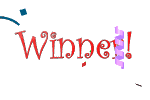 Entertainment Videos, Interviews,

and Live Performances


C.S.ONE is celebrating the launch of CyberCOM!

Please join us and have some fun at our social events,

which are being offered throughout the month.

Participants can either dial-in (toll free), or attend online.

The following virtual events will begin in March, 2017. Please check back for dates and times.



















  You won't want to miss a thing, so close this page to return to

CyberCOM, then click "Calendar" to find out what's happening next!